If you're planning a wedding, you don't have to overspend on catering. If you're looking for wedding reception food ideas and buffet options, we've got you covered. You can have an amazing wedding buffet and have tons of fun with these wedding buffet ideas!
Whether you're looking for a pizza bar or a fun ice cream sundae bar, there are a host of great ways to wow your guests and have them coming back for more. Check out these great wedding buffet ideas to help you go beyond the basic sit down reception and make your day special.

Wedding Buffet Basics: Try These Fun Ideas
Mimosa Bar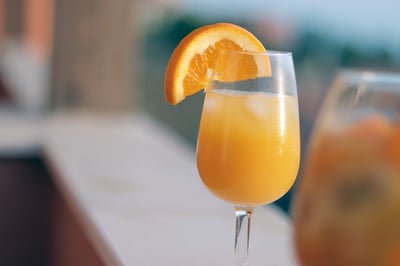 Just set out the punch, fresh fruit, and the bubbly and let them create their own mixed drinks. It's a refreshing way to celebrate the wedding and mimosas go great with wedding cake.
Crostini/Sandwich Bar
To let guests pick their own buffet style sandwiches, leave out the cheese, cold cuts, and bread and they can create their own custom made sandwiches. This sandwich buffet idea is sure to please any crowd. Note: Add a side salad for anyone that might want a veggie option.
Pizza Bar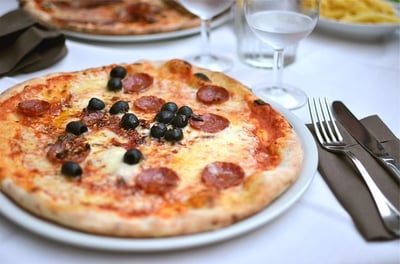 If you have access to an oven, warm up the crusts and let your guests pick out their own toppings. Guaranteed it will be enjoyable in 30-minutes or less. Don't be surprised if everyone wants to take their leftovers home - best buffet ever!
Popcorn Bar: A fun way to commemorate the occasion is to have a popcorn bar with toppings like caramel and chocolate. Want a movie to go with it? Show pics of you and your loved one growing up.
Ice Cream Float and Milkshake Bar: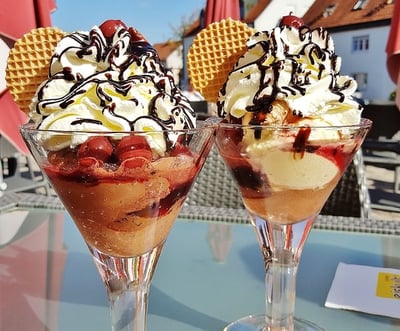 Everyone loves creating their own ice cream floats and sundaes. Whether it's two scoops or three, let your guests enjoy a cool treat especially if you're having a summer wedding. Be sure to serve sherbert, lactose-free ice cream, or gelato for anyone who has lactose issues or may require a dairy-free option.
Chili Bar: Time to set out the chips, chili, and the toppings. This is a great way to let your guests dig in and create their own bowlful of yum! Have a vegetarian option on the side and you'll find that this is a big hit especially on a winter wedding day.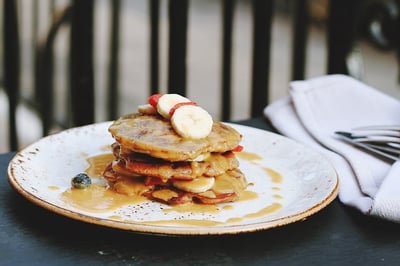 It's not uncommon to have a breakfast or brunch buffet and it makes it that much more fun if you have a pancake and waffle making station. Leave plenty of toppings out and enjoy the festivities.
Taco Bar: How do you say fiesta? A taco bar with hard tacos and tortillas. Yup, lay out the fixings and let everyone enjoy! The added benefit is this is perfect for everyone because vegetarians can enjoy the salad fixing.
Baked Potato Bar: Nothing says fun like a stuffed baked potato. Everyone can make their own fun creations and you can serve up wings or another side to help feed your hungry crowd.
As you can see, there are many ways to have a buffet style reception that everyone can enjoy. It's important to make your menu a main priority of your event - your guests won't remember centerpieces but they will remember the food. Make your special day the talk of the town by contacting a catering specialist about any of these wedding reception food ideas.