During the planning stages of your wedding, no detail is too small. Everything you're setting in motion will culminate into a special day filled with friends, family, love, and food. You read that right. Of all the gorgeous, well-thought-out moments of your wedding, the menu is one aspect all of your guests experience, and as a result, it will also be something the majority of your guests discuss.
Five Must-Have Wedding Appetizers You Need to Consider
In addition to the main meal – or in lieu of it, depending on your plan – appetizers are a big deal. Instead of scratching your head and scouring the internet looking for wedding appetizer ideas, take a look at the mouthwatering list below.
Salad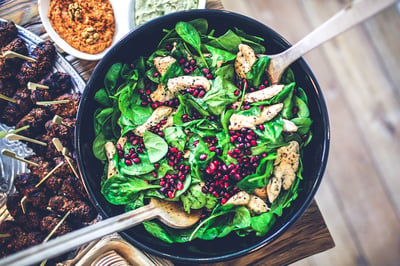 This isn't your ordinary side salad. The amount of imagination and customization that can go into this veggie-laden appetizer couldn't be any more vast. Anything from seasonality, cultures, wedding colors, to past memories can be captured within a customized salad at your wedding.
Seafood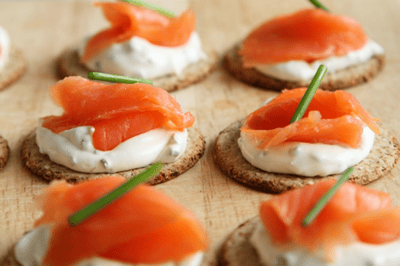 Seafood appetizers are a tasty way to kick off any celebration. Whatever form the seafood takes can be customized to complement your wedding. Some of the most popular ways to showcase seafood appetizers are with a Thai or Hawaiian influence. Which makes sense since those cultures rely heavily on seafood as a food source.
Fruits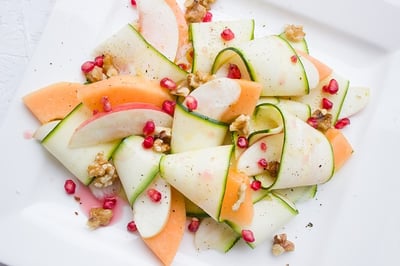 A well-done fruit appetizer is a great way to satisfy and impress your guests. Common fruit appetizers include: fruit salsa, fruit salad, fruit pie bites, and anything else you can think of. Fruit is a great addition to existing menu items, and it can also stand on its own.
Soups
Another highly customizable appetizer option is soup. Some of the more popular soups to showcase at weddings are: tomato bisque, potato leek, butternut squash, and (of course) Italian wedding soup.
Guilty Pleasure Foods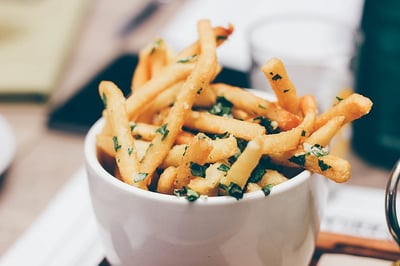 If you're thinking about what appetizers to serve for late-night or post happy hour, look toward more indulgent options. Many common guilty pleasure foods can easily be redesigned into appetizer-style treats. Think about how sliders, pasta dishes, fried treats, or even French fries can be customized to delight your wedding guests.
The Cutting Edge Catering Approach
By choosing Cutting Edge Catering, you're choosing your wedding menu to be executed with great care. Whether you'd like to customize the entire meal or experience some of our tried-and-true menu items, we will do everything in our power to make the food one less thing you need to worry about on your special day.
Cutting Edge Catering is made up of a talented and creative team of professionals. As a whole, we are dedicated to providing superior quality foods, flawless presentations, and service beyond comparison. We design our menus to meet the preferences and specifications for your special day. You can expect fresh, quality foods prepared in ways that please both eye and palate.