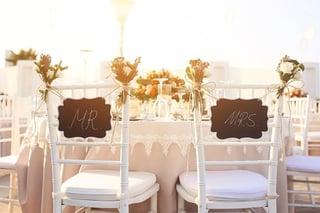 Seriously, who would've thought that hosting a meal for your friends and family could mean you'll have to start married life with a major debt hanging over your head? Sure, you could simply skip all the formality, stress, and typical high costs of having a wedding altogether and just run off to Vegas ... but you'd miss out on all the fun with your loved ones!
So before you either go out and order up a few hundred meals you can't afford or give up on the idea of having the wedding of your dreams altogether, you need to know this: you really can enjoy great wedding food on a budget!
Here are some fun, crowd-pleasing wedding reception food ideas to help you have an incredible celebration, complete with gourmet food from a professional catering company:
Host A Cocktail Hour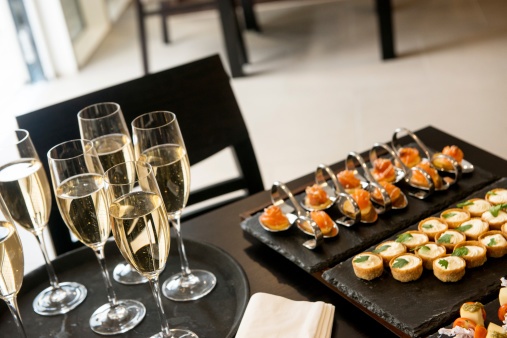 Who says you have to stuff your guests with big quantities of food? More and more couples are now hosting cocktail hour as a way to enjoy great gourmet wedding food on a budget since it's possible to get a wide variety of amazing finger foods prepared by a catering company for far less than what full meals would cost.
The other perk of hosting a cocktail hour is the fact that your guests can eat, drink, and mingle, helping to create a fun, festive vibe for your wedding reception!
Have A Light Lunch (or Brunch!)
If you're not quite ready to give up the idea of a plated meal, why not host your wedding reception during the midday? This can help you have great catering on a budget because breakfast and lunch meals are typically smaller and lighter than full dinners. Opting for a brunch or lunch menu allows you to substitute prime rib and salmon for sandwiches and salads.
Create Your Own Menu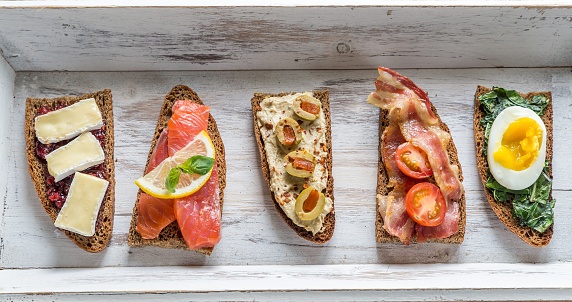 One of the easiest ways to trim costs off your wedding reception costs is to skip plated meals for dinner. Instead, consider offering a build-your-own bar, so your guests can interact directly with the Chef and make their very own creations. Some popular build-your-own dinner options include:
Giving your guests the power to customize their dinner entrées ensures they will leave your wedding reception with full bellies and happy hearts. And better yet, you save money while still offering quality catered food.
Remember, you can still have the wedding of your dreams without breaking the bank. It's about finding a catering option that fits you, your budget, and your wedding.