Planning a wedding involves a lot of decision-making. Although decisions range in level of importance – say choosing a venue vs. choosing which shade of teal the table confetti will be – each decision you make adds up to create your wedding day. And in today's day and age, where nearly anything can be dreamed up, customized, and executed, it might seem like each decision you make has countless details along with it.
As a wedding caterer in St. Cloud, I routinely work with brides, grooms, and their families to plan and execute their vision, whatever it may be. And, when you cater as many weddings as I do, it's easy to pick up on the current trends. One thing many couples wonder is: "Do I have to have a wedding cake?"
Caterers for Weddings and Dessert Options
No. You do not have to have a cake as your wedding dessert - unless you want to. While the traditional cake is classic and timeless, there are other ways to provide your guests with a sweet treat on your special day.
#1 Cupcakes

As the closest thing on this list to cake, cupcakes deliver that same delicious flavor and texture with the added benefit of ease. Cupcakes are portable, utensil-less, convenient, and easy to serve. There's no need for dessert plates, utensils, or servers when you choose cupcakes.
#2 Donuts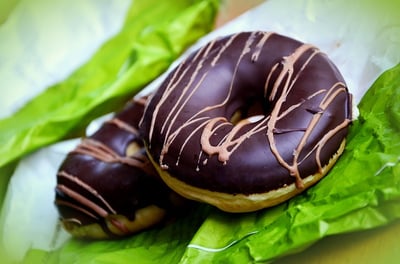 Donuts also come pre-portioned and require no utensils. They come in an endless array of shapes, flavors and textures. From frosted, glazed, filled, or plain, you're sure to find a flavor to suit nearly every guest - or to honor what is your favorite.
#3 Rice Crispy Treats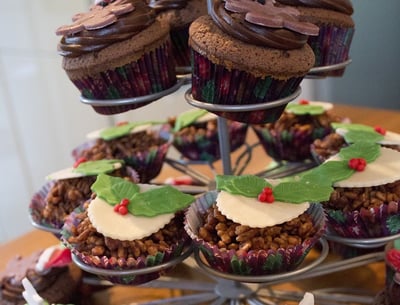 Rice crispy treats have an unmistakable ooey-gooey texture your guests will surely enjoy. Wedding desserts like these are fun, playful, and unmistakably reminiscent of childhood. These too are customizable - think of salted caramel or wedding cake flavor with confetti sprinkles.
#4 Ice Cream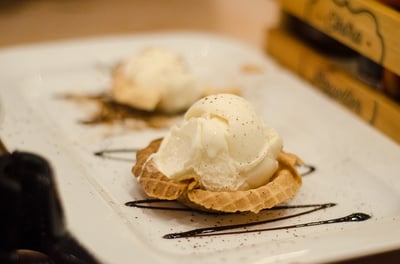 Whether it comes as a sundae, cone, milkshake, bowl, or on a stick, ice cream as a dessert is definitely a crowd pleaser. If you choose this options, be aware of the extra attention-to-detail and timing needed to serve ice cream to your guests.
#5 S'mores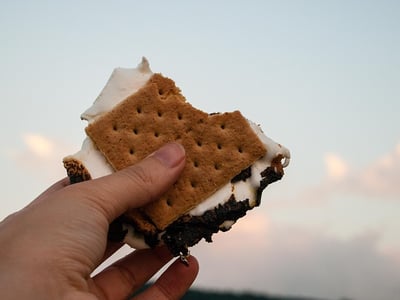 A favorite at summer and fall weddings, s'mores are a dessert your guests can prepare and serve themselves! You're really just responsible for individually portioning s'mores supplies and providing an area for toasting and assembly. S'mores are a very fun, yet sometimes messy, option but good for crowd interaction.
Dessert Tips from a Wedding Caterer in St. Cloud
Remember, with wedding desserts, smaller portions are usually best. A lot of times guests don't save too much room for dessert, and smaller options are less likely to be refused. Some things to keep in mind as you consider an alternative to traditional wedding cake:
Your venue
Your number of guests
Serving options
Opportunities for flavor variety
Time of dessert
Wedding theme & atmosphere
Whatever sweet treat you choose for your wedding day, be sure to think through whatever specific details will be affected by that decision. Consider whether you're interested in ease, convenience, the "wow" factor, offering variety, or anything in-between, and keep that goal at the center of your decision-making. Remember to have these discussions with your wedding caterer. The majority of caterers for weddings will want you to learn from their experience and expertise.